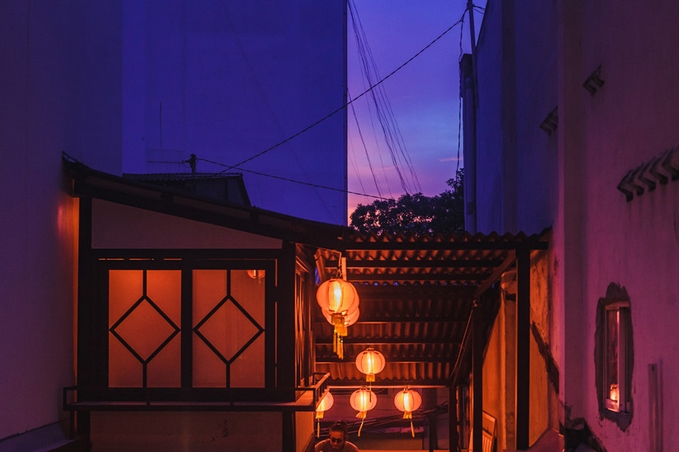 Only recently established about 4 years ago, the Japanese neighborhood hidden in the alley in Binh Thanh District contributed to create a rich cultural diversity Saigon.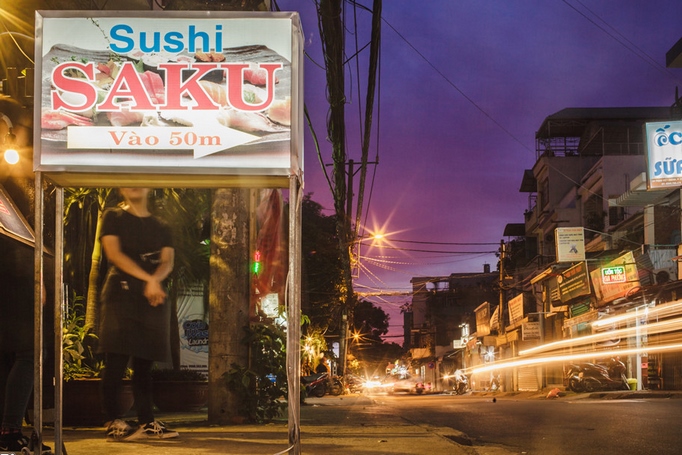 Speaking to Japanese street in Saigon, many people will think of Le Thanh Ton – Thai Van Lung – Ngo Van Nam (District 1), also known as "Little Tokyo", with a dense system of restaurants. coffee, hotel … cultural characteristics of Japan. Recently, a neighborhood in Binh Thanh District also attracted a large number of Japanese to live, creating a new community of visitors from cherry country.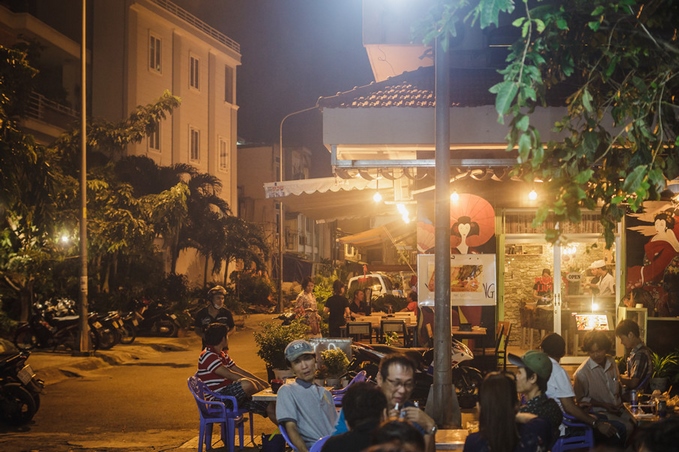 Ho Chi Minh City's 2nd street is 3 km far from the center of District 1, located on Pham Viet Chanh Street (Ward 19, Binh Thanh District). Entrance is just a little road, less people know, hidden behind the apartment, high buildings. However, those who have come here, will be amazed at the array of colorful Japanese restaurant signboards, interspersed with Vietnamese shops.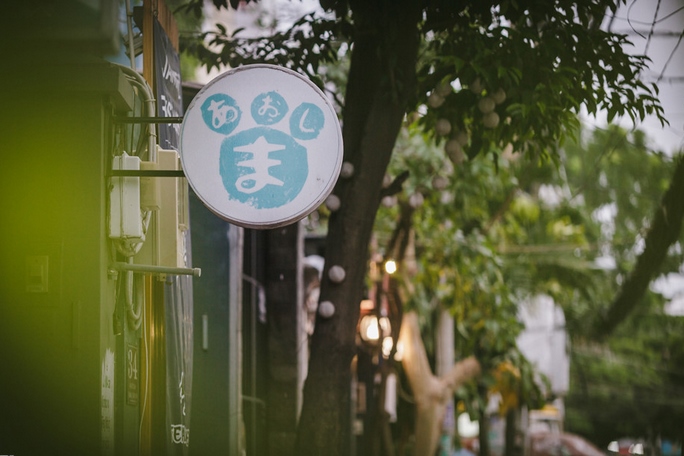 There are also laundry service shops, rental apartments, supermarkets … all of which are noted in Japanese and English. This is a new "Little Tokyo" of Saigon.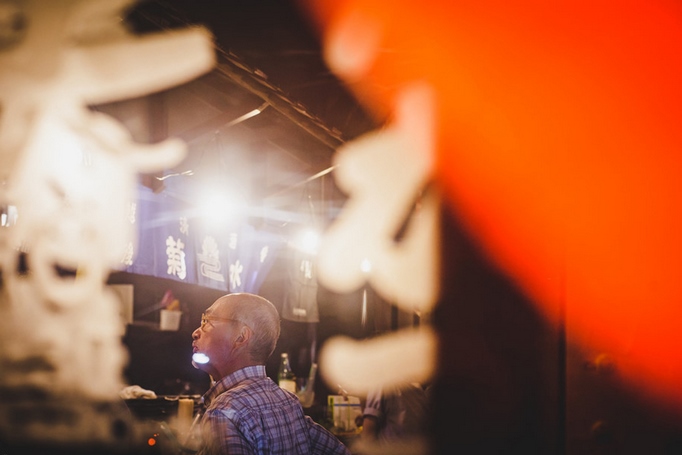 Kiyoshi is shopping in a Japanese supermarket, saying: "This area has only been crowded in Japan for about two years, and most of them are the ones who moved from District 1. I moved here living almost a year, through a friend's introduction. Living here is very good because the rent is much cheaper in District 1. Rooms are more spacious and living space is also more comfortable. From this position, I am not too difficult to work in District 1, at a Vietnamese-Japanese joint venture company. "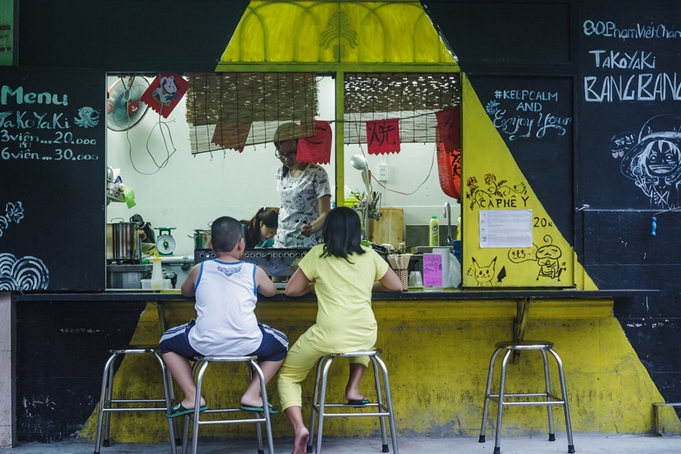 Within a radius of 1 square kilometer, this place is home to nearly 10 shops serving the Japanese. There is no shortage of shops selling Tkoyaki octopus, a popular street food of the people of the rising sun.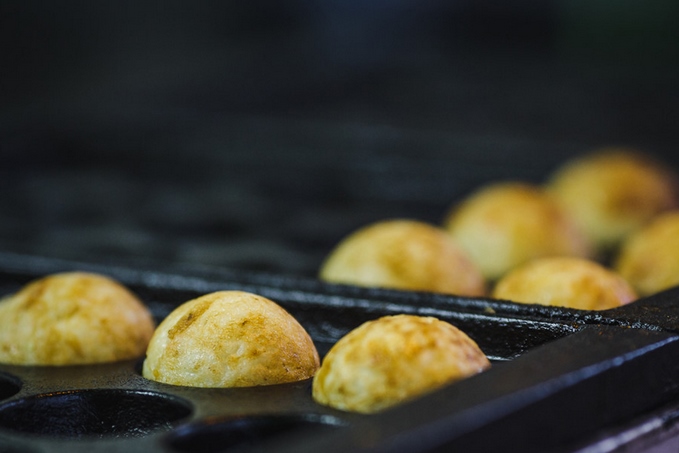 Takoyaki dumplings here are sold very affordable, only from 20,000 VND 3 members and 30,000 VND 6 members, attracting not only Japanese but also Vietnamese.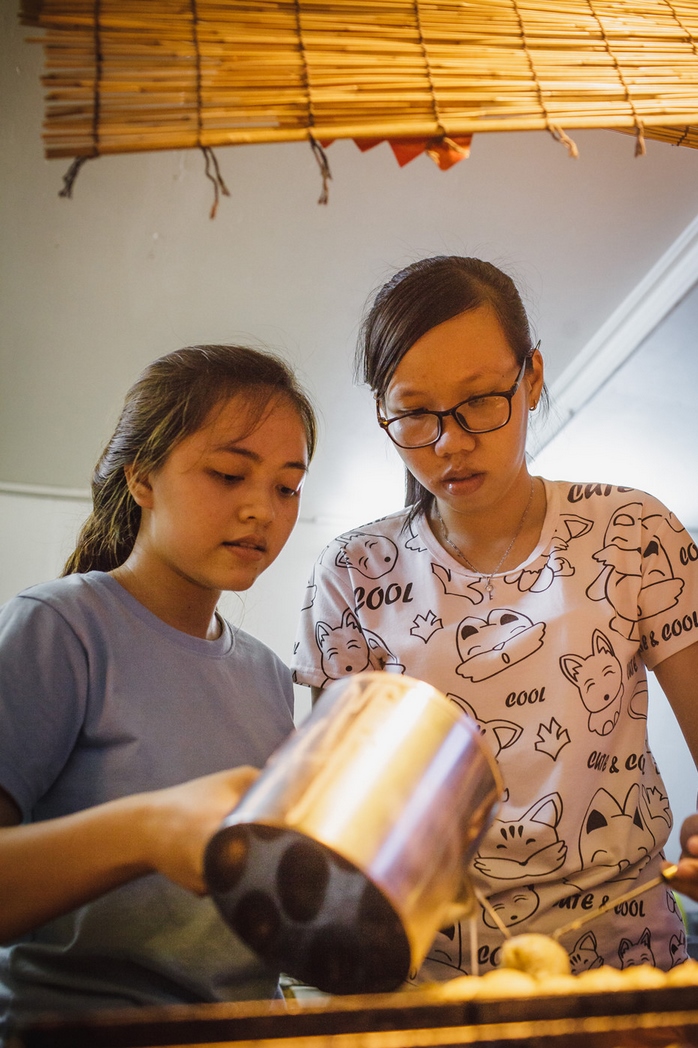 At the Takoyaki Bakery opened by a Japanese boss, Pham Khanh Linh and Pham Thi Thuy Hang are baking bread for sale. You are a Japanese student of the University of Pedagogy Ho Chi Minh City to work extra, with a salary of 20,000 VND per hour. The two you share must know Japanese to do.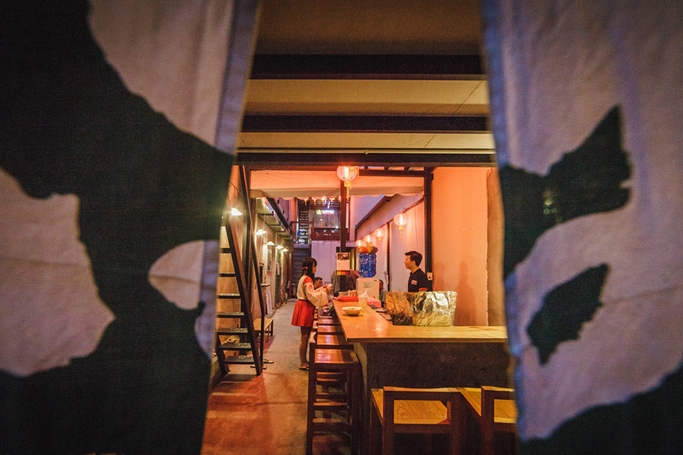 The area of Pham Viet Chanh Street also has restaurants that are decorated according to Japanese culture, called the Izakaya (where to enjoy wine and food).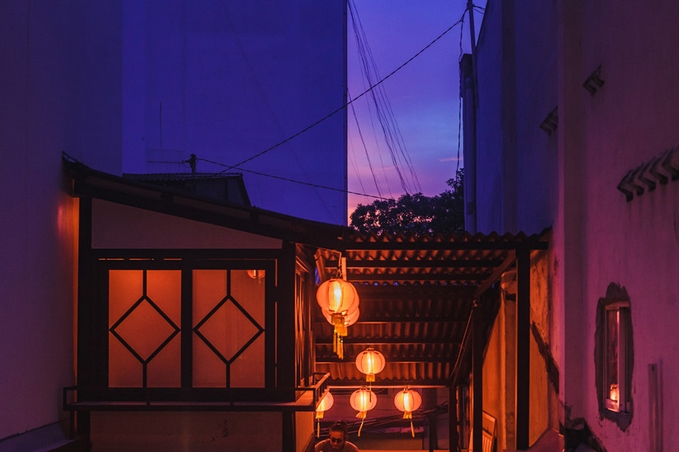 The common feature of izakaya is that it has a thin cloth or glass door, so that the outside is visible to the outside, and most prominently the red paper lanterns.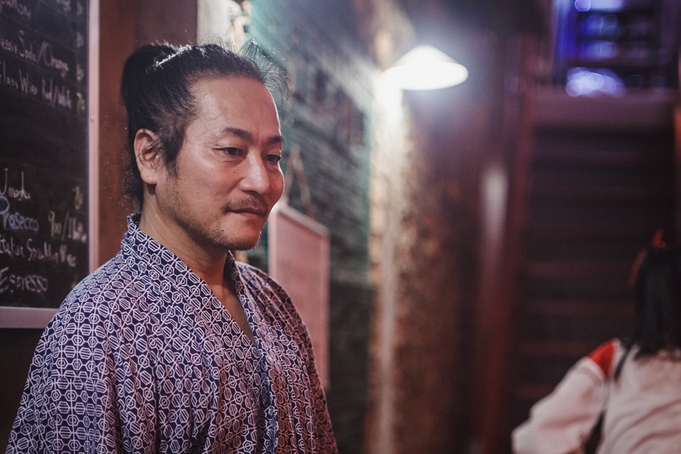 Kogi Inoue, owner of an izakaya-style restaurant, said he had opened the restaurant for three months. This is his second restaurant, next to the first place in Le Thanh Ton area. Mr. Kogi came to Vietnam two years ago to work as an engineer, but only three months later he quit his job and moved to restaurant business.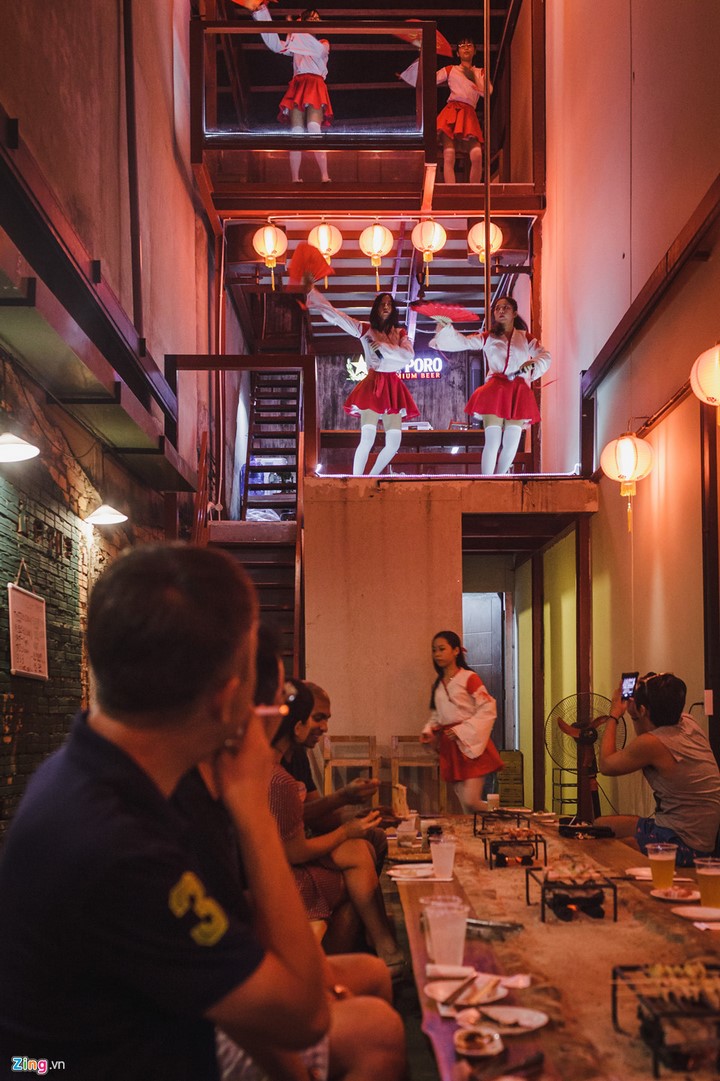 At his restaurant, every evening there are songs and dances of Japanese songs performed by staff.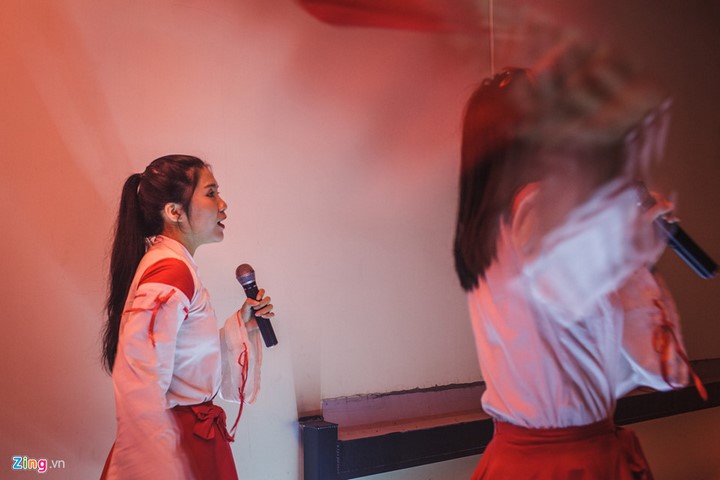 In the traditional Japanese costume of Miko, the Vietnamese staff created a Japanese culture in the heart of Saigon. "The dance moves are taught by the boss," a staff member shared.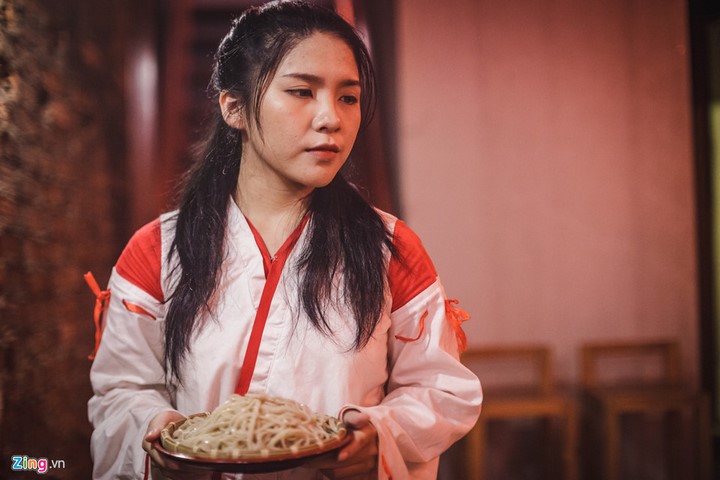 Having worked at the restaurant for two months now, Ms. Bui Bich Ngoc, a second year student in HUTCH, said you love Japanese culture and work here gives you the opportunity to interact as well. Japanese and English.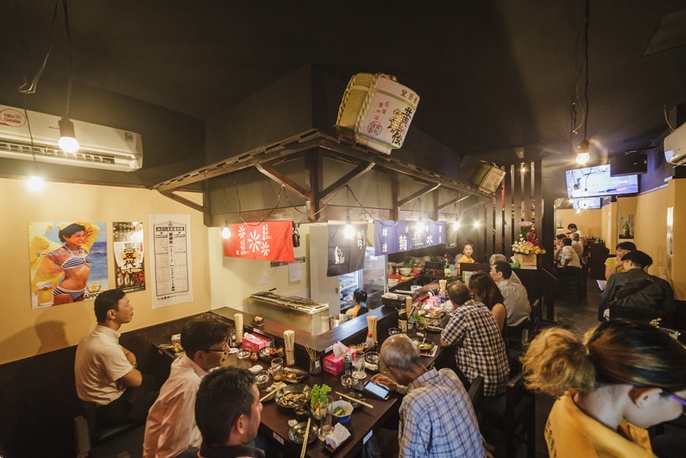 The rent in this area is much cheaper than district 1, the number of Japanese customers is also stable.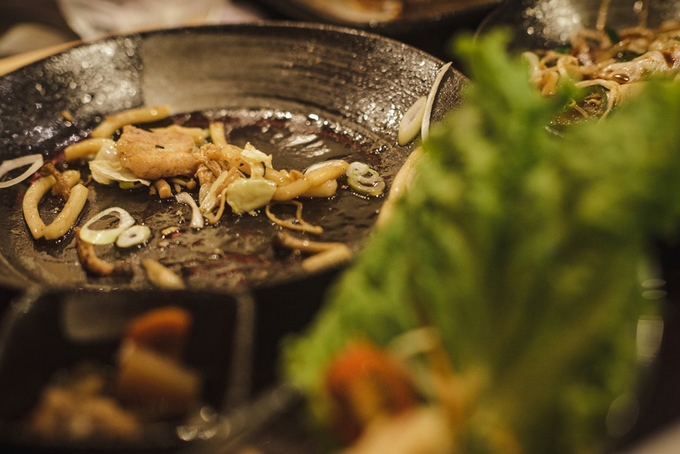 The food at her restaurant ranges from 8,000 to 60,000 VND. Naoyuki Takehito, a Japanese diner, said he enjoyed the restaurants here because of "good food and good service".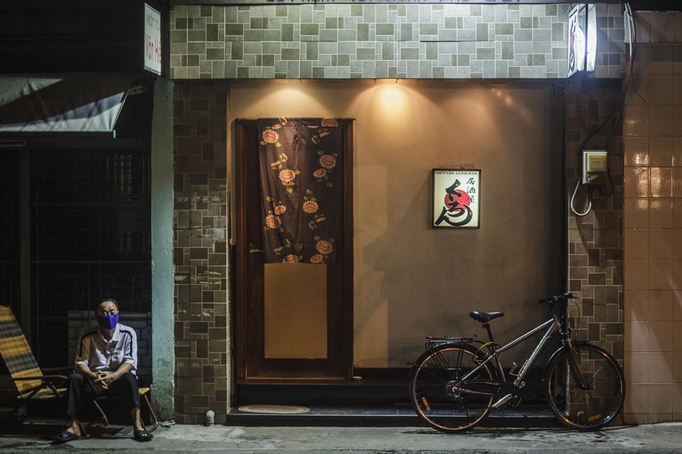 With the great Japanese community here, in the future, surely this Japanese Quarter will be further developed, will be an attractive place to experience the culture of cherry blossom country, add a Sai The diversity of culture, culture.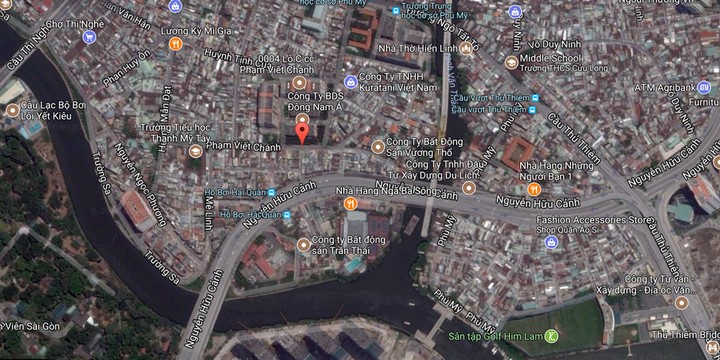 Japanese neighborhood in Pham Viet Chanh street, Binh Thanh district (red dot).