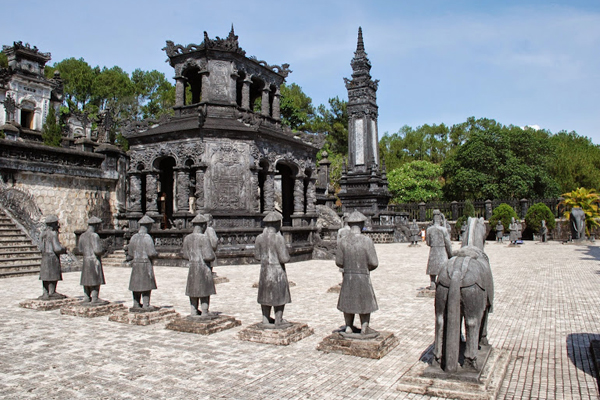 Hue is a place to attract tourists both at home and abroad not only by the rich culture but also in the natural landscape and historical sites.
Here are some places you should visit during your trip to Hue.
1. Huyen Kham Son Thuong Pagoda
If you have come to Hue ancient capital, should not miss the opportunity to Huyen Khong Son Mountain to be in harmony with the spiritual world full of mystery. About 10km west of Hue, Huyen Khong Son Thuong is located in Dong Ham village, Huong Ho commune, Huong Tra district, Thua Thien Hue province. To get here, you will go through Thien Mu Pagoda, then follow the path along the Perfume River, through Van Thanh and then Vo Thanh, through the Xo Dux Bridge, then go about 1km more then turn right. Dong Chầm village. Huyen Khong Son Thuong Pagoda is a temple in the Southern Theravada Buddhist (Theravada Buddhism).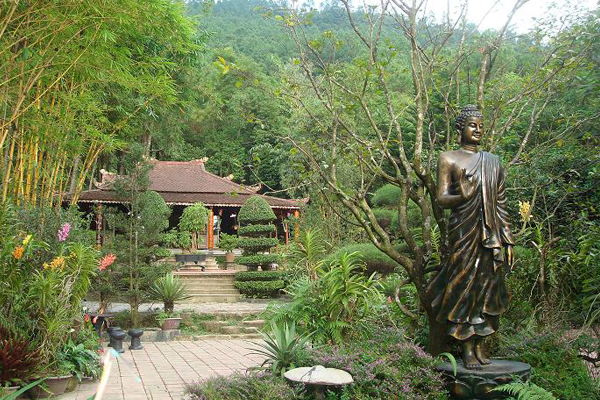 When you arrive at the temple, you will encounter a quiet space, beautiful virtual landscape as in the paintings. The pagoda garden has a lush green garden with magical landscapes, which will help you to open your heart to nature, to live with yourself, to wipe away worry and sorrow.
2. Khai Dinh Tomb
Perhaps in the 13th Nguyen Dynasty, there were only eight kings. However, over time, the variation of history, now only six tombs: Gia Long Tomb, Khai Dinh Tomb, Dong Khanh Tomb, Duc Duc Tomb. In it, the tomb of King Khai Dinh was built with the most effort and money, and construction time also lasts up to 11 years.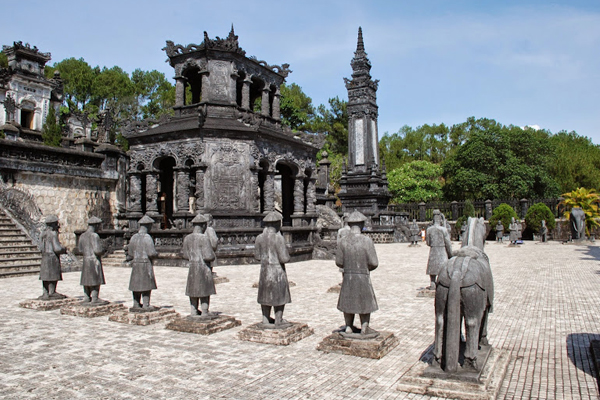 However, this costly, and elaborate has created a unique architectural works that anyone to visit is not admiring. The architecture of Khai Dinh Mausoleum is not in a certain school, but rather in the daring combination of Hindu, Buddhist, Gothic and Roman schools. It is this uniqueness that the Mausoleum of Khai Dinh has been recognized as the cultural heritage of the world.
3. Lang Co Bay
Hue is not only ancient gentle, Hue is not only the crystalline place of a longstanding culture on the Perfume River. And when we headed to the sea with Lang Co Bay, Hue suddenly brought a new beauty and charm. Lang Co is the third gulf of Vietnam, after Nha Trang and Ha Long named in the list of 30 most beautiful bays on the planet.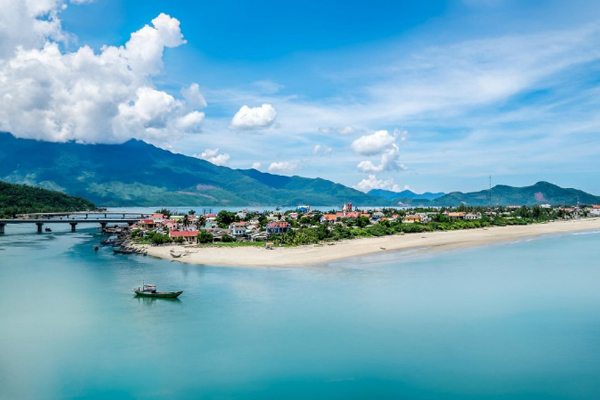 Lang Co beach, Lang Co town, Phu Loc district, next to National Highway 1A, near Hai Van pass. With beautiful natural scenery, Lang Co is a place where you need to come to Hue.
Tanabata